Nova Scotia House of Assembly
NiS+TS is very honoured to have our work recognized in the Nova Scotia House of Assembly on two occasions during the time that we have been working on Walking the Debris Field.
In 2015, the Honourable Maureen MacDonald, then the Member of the House of Assembly for Halifax Needham, tabled Resolution No. 2785 which acknowledged our December 6, 2015 event, Walking the Debris Field: A Natural History. MacDonald's constituency office was located in Veith House, built in 1921 to replace the Protestant Children's Orphanage that stood there until the devastation of the Halifax Explosion. It is a site that we have visited on many occasions during our walking events.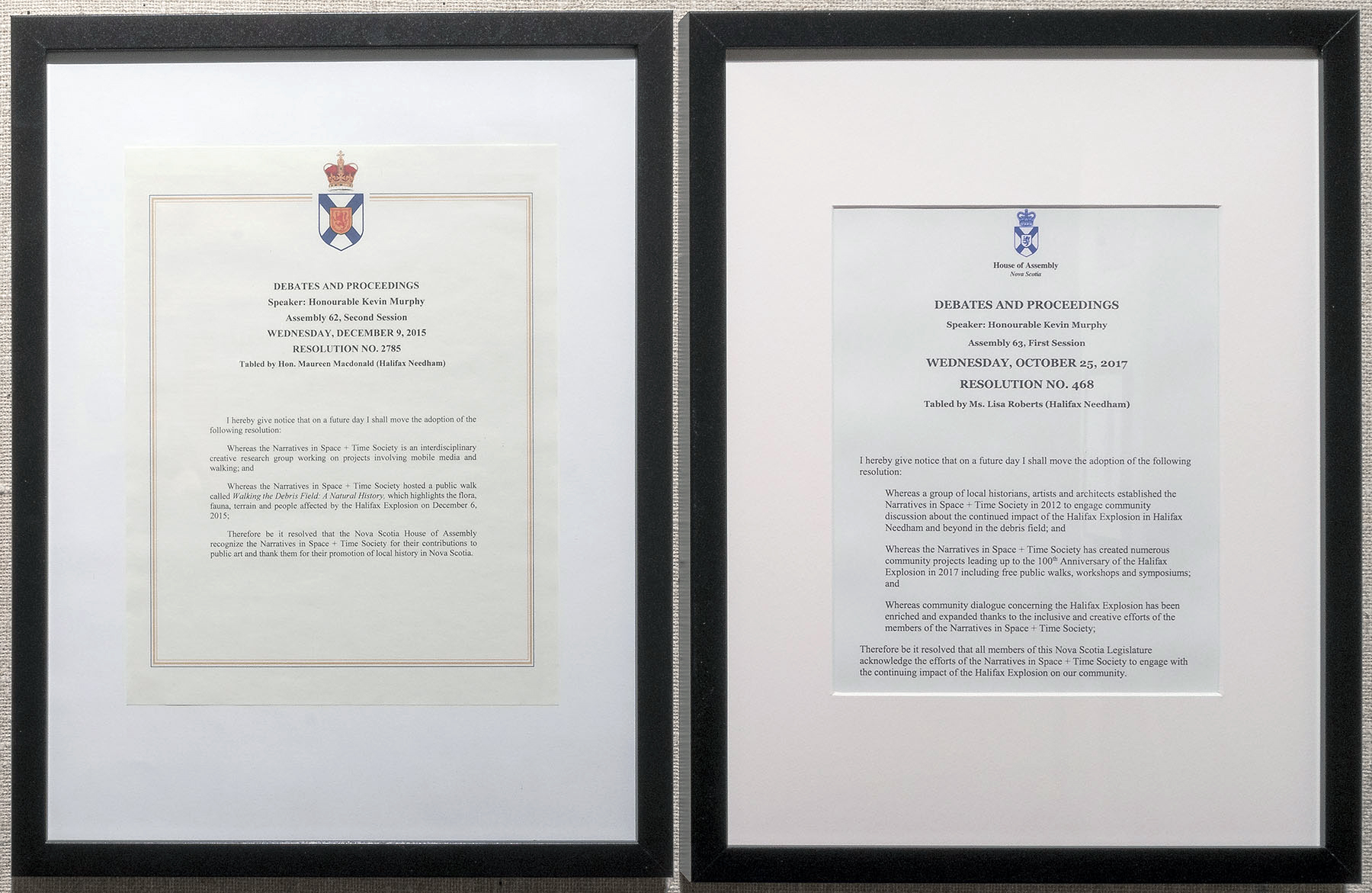 In October 2017, Lisa Roberts, the Member for Halifax Needham as of 2016, tabled a second resolution in the House, again recognizing NiS+TS's ongoing work. Roberts' constituency office is on Young Street, on the block where the Dominion Textiles Cotton Mill stood until its destruction during the Explosion.