April 12, 2018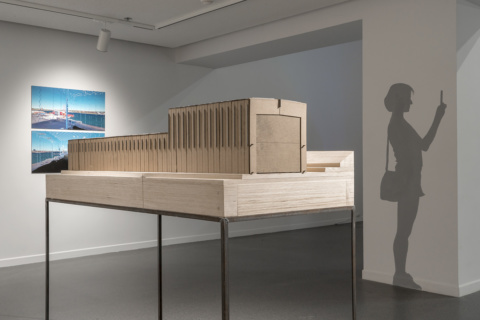 Narratives in Space+Time will be participating in two exhibitions in Halifax in the upcoming months.
In early May, 2018, five architectural models created with collaborator Angela Henderson will be shown in the Exhibition Room, Architecture Building of the School of Architecture at Dalhousie University, as part of a "Performative Models" exhibition. The models are based on four important Halifax landmarks destroyed in the 1917 Explosion (the Acadia Sugar Refinery, the Dominion Textiles Cotton Mill, the Richmond School on Roome Street, and the Richmond Train Station) as well as an iconic, existing contemporary structure, the Irving Shipyard Assembly Hall. A series of large scale photographs associated with the models will also be exhibited.
Later this Spring, the Maritime Museum of the Atlantic in Halifax will exhibit two NiS+TS projects: "The Psychogeographer's Table", and "Fragments and Locations", both originally shown at the Dalhousie Art Gallery in 2017.
More details, including dates, to follow.